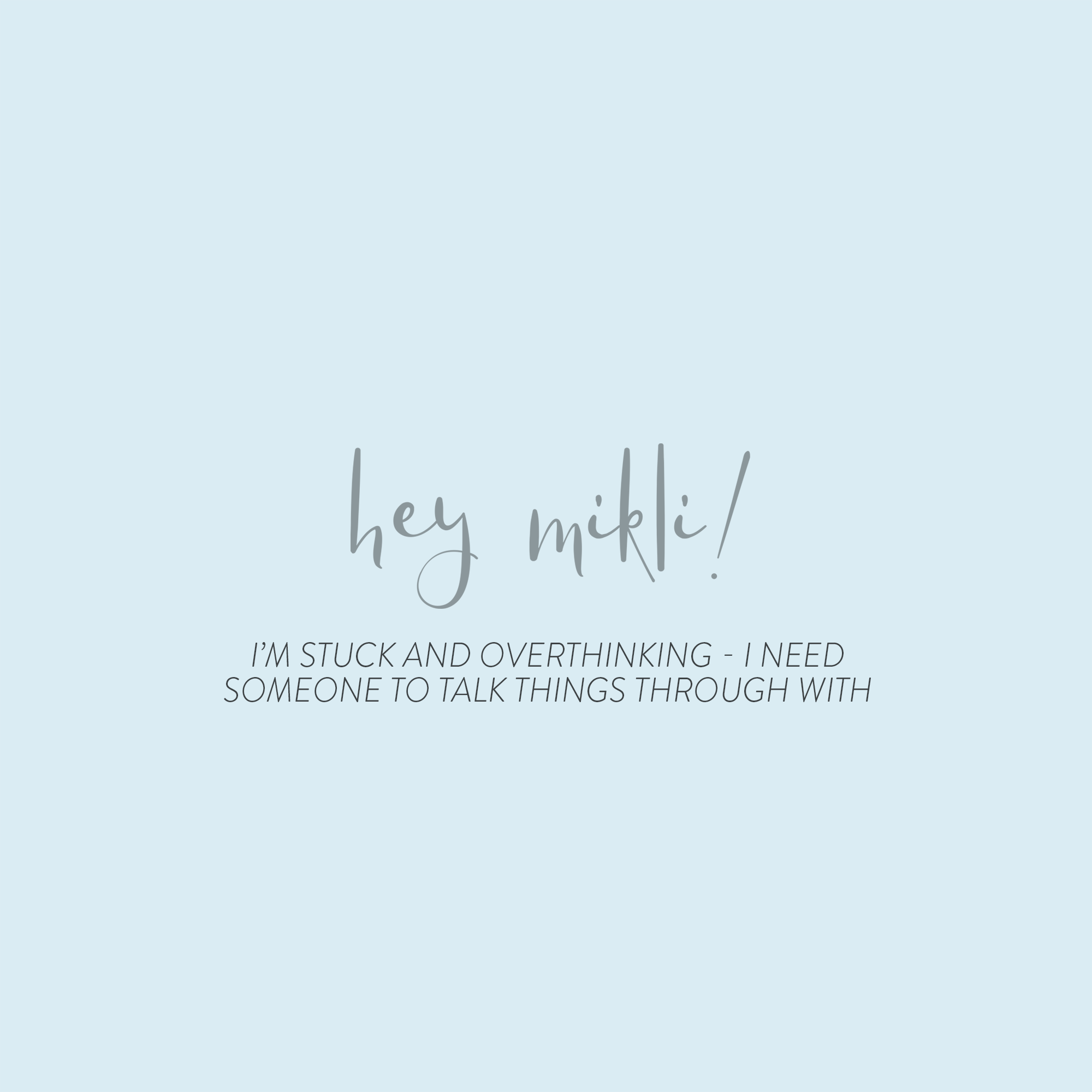 Pick my brain for 45 minutes with a
BRAINCLEARING CALL (beta)
This is different from a brainstorming call, in that we're not thinking of ideas -- we're thinking through them.
We'll meet on Skype and for 45 minutes, we'll bounce thoughts around!
Get honest feedback from someone who a) isn't you (because we all know what it's like to get super caught up in our own thoughts), and b) has been around the ol' online business block quite a bit

See what makes sense and what doesn't from an outsider's perspective

Find out what questions people might have (I'm a big question-asker)

And figure out where to finally begin!
THE SOONER YOU FIGURE OUT WHAT YOU WANT TO DO,
THE SOONER YOU CAN GET IT GOING.
FOR THE BETA PRICE OF $80!
WHAT CAN WE DO IN AN HOUR?
Go over that piece of copy that's been bugging you for a while, and make it say what you mean to say
Find your focus and turn that vague idea... ish, kind of, yeah, it's a general direction but I'm not quite sure what to do with it into one you can finally start building
Figure out new things to try and things to explore for whenever you're feeling stuck
Riff back and forth and flesh out your ideas: "Oh, and then what if we --" "Oh yeah! Then what if we --" "Yeah! Then there could also be a --"
Get a clearer picture of what it is you're doing when you've overthought it into fogginess or there are just too many things and they're getting murky
Talk through your business-related thoughts, doubts, and "but..."s because it does feel better sometimes to talk it out with someone
READY TO GET STARTED?
UNLOAD YOUR BRAIN!
BOOK YOUR BRAINCLEARING CALL
FOR THE BETA PRICE OF $80!